Our Mission
Creating Pathways Farm provides experiential services in partnership with horses to facilitate growth and learning. Utilizing the unique strength, beauty and nature of the horse, we mentor, empower and strengthen life skills for individuals, families, groups and organizations through our equine assisted activities. In doing so, we promote vibrant, adaptive communities.
Personal Growth and Development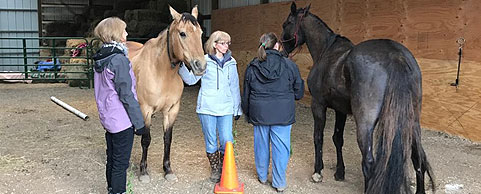 Growth and Learning with horses as companions and mentors in a natural setting. Our Equine Specialists and certified staff members create a journey that offers valuable tools for everyday life situations.
Our classes offer fun learning in a safe and natural environment
Equine Assisted Therapy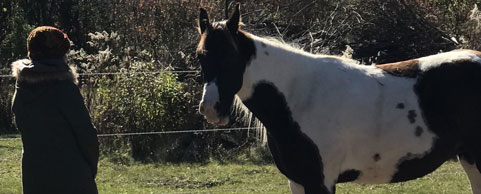 Equine-Assisted Therapy (EAT), is a treatment that includes equine activities and/or an equine environment in order to promote physical, occupational, and emotional growth.
Equine Therapy assists the individual in developing confidence, communication skills, trust, perspective, social skills, appropriate boundaries while creating a sense of personal accomplishment and responsibility.
PTSD
Moral Injury
Trauma
Addiction
Couple & Family Therapy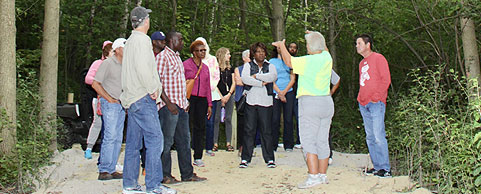 Equine Assisted Learning for corporate groups provides a dynamic process for developing individual leadership styles or building team vision, communication and coordination.  Your training session may include group learning, equine interactive learning opportunities, mentored facilitation by equine professionals and other practitioners.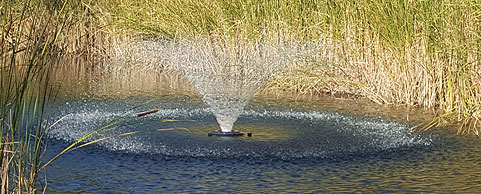 A peaceful property, many visitors have commented on how it feels as if they are far away, similar to an "up north" setting, yet they are only moments away from urban and suburban communities.
Camps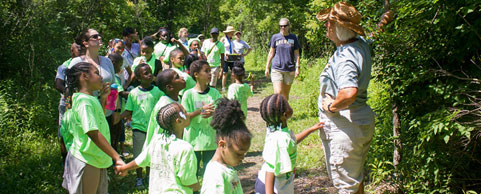 We offer enrichment programs in a natural setting for children of all ages.
· Experiential Learning
· Kids with Nature
· Kids and Horses
· Kids in Nature